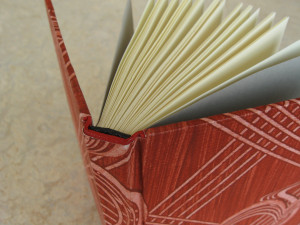 At Big River Bindery we practice the art of the book: conserving and repairing books and paper items, making custom books and boxes for special occasions, and printing books and ephemera with custom designs using letterpress printing.
We use vintage wood and metal type and antique presses and bookbinding equipment, some over 100 years old. Visitors are welcome to drop by during our open hours and by appointment. Workshops in letterpress printing and the book arts are listed under our Workshop tab.
Our Davenport, Iowa location is closing mid-October and relocating to Atlanta, Georgia. We're sorry to be leaving the Quad Cities but look forward to bringing our services to the south. We are happy to receive and ship work to Iowa Clients. Contact us for more information.
Our new address is:
6500 McDonough Dr NE, Ste C4
Norcross, GA 30093