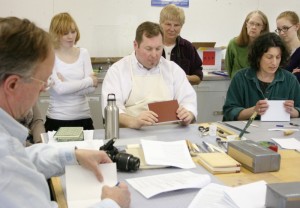 At Big River Bindery we don't want to have all the fun, so we offer workshops in printing and binding so you can try it out yourself. See the listings below for both long and short-term classes you can take. All classes have a maximum of 6 students.
To register, email bigriverbindery@gmail.com
or call 404-831-3849
If you don't see what you want here, check out our list of past workshops at https://bigriverbindery.com/pastworkshops/
Fall 2021 / Winter 2022
Do to concerns of everyone's safety, in person workshops at the bindery have been canceled. We look forward to having students back in the shop as soon as possible.
ONLINE WORKSHOPS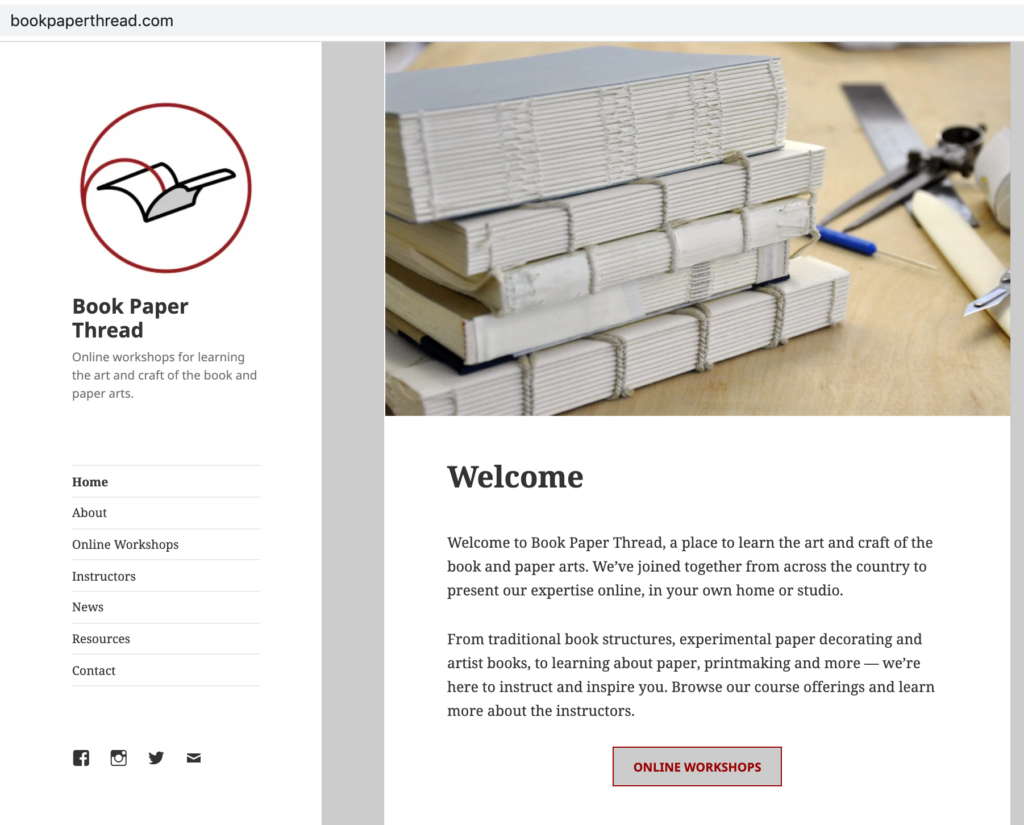 Andrew is now teaching online workshops at bookpaperthread.com. Check out their offerings in the book and paper arts.